Are you proud of the impression your website makes on new visitors?
Does your online content build trust, encourage shares (yes, even for "boring" business content), and generate new leads?
Does your website shine a spotlight on your customers' success as well as your industry expertise?
If not, we should talk.
My mission
I'm a writer and content strategist who helps subscriber- and membership-based businesses, SaaS providers, and training companies whose success depends on building trust and authority in the marketplace.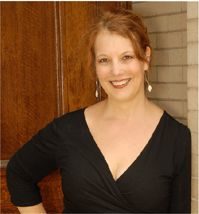 I create strong online content and email marketing that grows your online engagement, attracts responsive leads, and builds a loyal customer base.
Unlike some writers, I'm not here to collect a paycheck and leave once your assignment is completed. Instead, I partner with you to make sure that you get meaningful results and a positive return on your investment.
[Contact me about your project]
Hi. I'm Leanne.
I've been an entrepreneur, teacher, and writer most of my career.
In grad school, I wrote marketing copy and grant proposals for local businesses. I owned an allergy-friendly bakery for a year or so and then a music and teaching studio for 14 years (all while working full-time in corporate America) before I launched my blog in 2012 and became a full-time writer.
I never thought of myself as a salesperson. As a matter of fact, like many other creative people, I felt pretty hesitant when it came to sales and marketing.
But as a business owner, I had no choice. I had to learn how to sell.
Fortunately, I was a natural teacher, so I relied on those skills.
I did what I knew how to do: I listened to people.
I educated them on their possible solutions.
Mostly, I showed them that I cared and that I had the knowledge and experience to help them.
To my surprise and great relief, I soon realized that was all I really needed to do to be a good marketer and salesperson!
As a business owner, I know what it feels like to waste money on marketing. When I first started out, everyone, even people with no business experience, told me I had to advertise. But I didn't know how. I especially didn't realize how much money you can throw away (I know now!)
When you're a speaker or performer, you only have a few minutes to grab peoples' attention, connect with your audience, and try to get a reaction before they get bored and move onto the next diversion.
Writing is no different. The ultimate goal is to get a standing ovation from your readers. You want them to think, "Wow! You do understand. It's like you're reading my mind!"
And then they throw money at you. 😉
I've learned to write popular posts and build an audience. I then immersed myself in copywriting – all so that I can help businesses make the impact and get the results they want.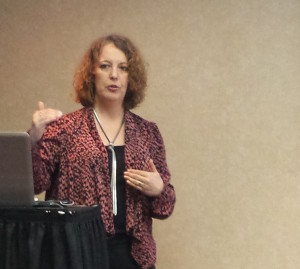 Here's my work philosophy:
My personal creed
Business content should be fun, engaging, and memorable.
Good writing can and should educate and move people – and ultimately change their lives for the better.
My methods are flexible. My #1 job is to help you succeed, not to strictly follow formulas.
My pet peeves
The world doesn't need more pretentious, confusing, and boring business writing.
It's pointless to create content that's crammed with information and unreadable (so I won't).
Writers should care more about genuinely connecting with and inspiring people than about proving how smart they are.
And because I care about excellence and getting results for my clients, I make it a point to constantly grow my skills:
I continue to study powerful writing and marketing techniques with the best mentors I can find.
I've grown an online audience of 6000+ followers with my blog, podcast and numerous viral blog posts.
I've received stellar reviews from students and clients.
I've completed Advanced Training and Train the Trainer certifications.
But you don't have to take my word for it.
What My Clients Say
Leanne is one of our favorite writers at Smart Blogger. She has an engaging and empathetic writing style that draws readers in and keeps them interested.  She has a creative marketing mind and she can make complex and technical topics accessible even to beginners.
Leanne has gone the extra mile even when projects turned out to be larger and more involved than we anticipated. She's created multi-media resources for us and served as a community manager as well – and the quality of instruction we've been able to offer has gone up as a result.
I highly recommend you work with Leanne.
Jon Morrow
If there's a perfect set of qualities for a writer, Leanne Regalla has them all. I've had the pleasure of working with her as a ghostwriter for the last few years. Her text is clear and direct. She understands the art of storytelling. Because of her career as a corporate trainer, she knows how to put herself in the role of the audience and what they need to understand. She can pull disparate elements into a cohesive whole, change tones to write to different audiences and quickly identify gaps in content flow.
Leanne excels at backing out to see the big picture, then drilling down to check the details. She has an intuitive ear for the right questions to ask the client.  Leanne has produced a variety of content from video tutorials, interviews and screencasts to short courses, sales pages and marketing funnel copy, always on deadline and with a smile. If you get a chance to work with Leanne, I highly recommend her.
Marsha Stopa
Leanne is an excellent writer and facilitator. She uses hands-on examples to engage learners. She is professional, approachable, well spoken, and articulate which encourages teamwork using a leadership style that is non-threatening.
Leanne is one of the best at translating technical information into user-friendly documentation, work guides, training tools, etc. I was consistently satisfied as Leanne would assist me and frequently conclude our sessions with a question to validate our needs were met. She is very attentive and I observed she was able to achieve results with those whose first language was not English.
Leanne is a pleasure to work with, personally and professionally. You would be most fortunate to have her on your team.
Kimberly Frew
Commodity Manager, Zodiac Aerospace (past Materials Manager Eaton, Horseheads, NY)
Working with Leanne has been a game-changer. We initially approached her about taking on editing work for Ruzuku with the general goal of improving the quality of our blog content, and she has more than delivered. Leanne encourages continual improvement with each weekly blog post, and I learn something new each time I study her edits. She is professional, skillful, and a pleasure to work with. If you're thinking about hiring her, just do it already — you won't regret it.
Jessica Glendinning
Blog Editor and Content Writer /
Ruzuku
[Contact me about your project]