Alright, I admit I don't know you (yet).
But if you're here, I can guess you don't want to write Just Any Old Book.
You want a business book that:
Plants your flag and stakes your claim, establishing your expertise and building your authority.
Opens up the coolest and most unexpected, next-level professional opportunities.
Shifts the way people think and changes your readers' lives — for real.
You believe in your ideas. You know your work is important. And you know you could make a huge difference in the world if only you could hit "publish" and get those ideas into your readers' hands.
But maybe you're struggling.
You might have started writing but soon found yourself stuck or overwhelmed (common)
You finished a draft only to have an editor recommend a major overhaul (argh!)
Or maybe you're even sure where to start.
If you can relate, we should talk.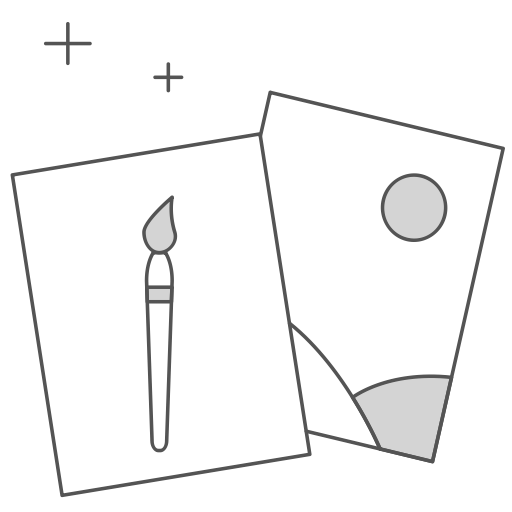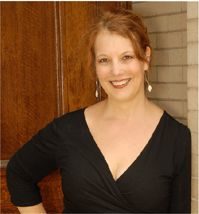 Hi. I'm Leanne.
I'm a weird mixture of a creative mind with business sense. I've been an artist, entrepreneur, teacher, and writer most of my career.
I've taught business, economics, and statistical demand forecasting.
I owned a music school for 15+ years and taught guitar, ukulele, mandolin, voice, and a little banjo and fiddle thrown in for fun.
I'm a snarky songwriter with two original CDs.
I launched an allergy-friendly bakery wayyyy before it was cool.
I always wanted an online business. So I started a blog to help creative entrepreneurs make more money doing what they love.
I wrote a few viral blog posts. And soon people noticed my writing.
Much to my surprise, they started hiring me to write for them and to coach them on their own writing. My blogging efforts launched me into a completely unexpected direction (but one I'm very happy with.)
These days, I use my superpowers to coach mission-driven thought leaders, entrepreneurs, and subject matter experts who want to write a book, spread their message, and make an impact.
See, when you're a public speaker or performer, you only have a few precious seconds to grab people's attention, connect with your audience, and get a reaction before they get bored and move onto the next diversion.
Books are no different.  I like to imagine that my ultimate goal is to get a standing ovation from my readers.
LIKE YOU, I'm On A Mission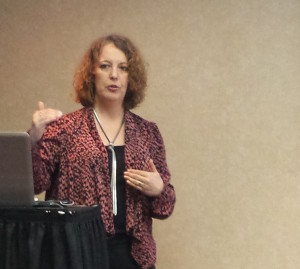 Life – and the world – are all a lil' crazy and upside down right now.
If you have mad skills, unconventional ideas, or an inspiring message that can help make some corner of the world better, then I'm all about helping you get your message out there in a bigger way.
And if you're from a community whose voices are typically underrepresented in publishing, I believe it's even more important than ever to shout your words from the rooftops.
In other words, the world needs you! We need you.
My 3 philosophies are:
1. You want a book that stands out. There's a lot of info out there on how to write a book, but not much on how to write well so that your book makes an impact. I want to change that.
2. You need a plan from the start. The #1 reason nonfiction books are rejected by editors at every step of the publishing process is poor focus and organization. Nip that crap in the bud and save yourself a ton of stress with a time-tested process.
3. You need pro systems. Professional writers use proven methods to help them write well and quickly. Don't flounder around on your own. Learn those approaches to deliver exactly what your readers want and need.
HOW I HELP YOU
Books are big, hairy, audacious projects. If we're gonna work together, we better have chemistry. It has to be the right fit for both of us. Because when it is, it's magical.
You'll finally get unstuck.
You'll wave goodbye to overwhelm in the rear view mirror.
And you'll make progress you'll want to celebrate!
When we work together, we'll come up with
A results-oriented project plan, that's achievable (for you)
An outline that keeps you focused, organized, and motivated
Expert guidance every step of the way to creating an engaging, polished draft
Custom recommendations for your specific book marketing and platform-building goals
And by the time we're done, you'll be one major step closer to your goals.
But you don't have to take my word for it:
When it comes to engaging readers and getting lots of writing done, Leanne knows her shit. She wrote for us at SmartBlogger for years. Listen to her and finish your book.
I especially admire Leanne's ability to get to grips with a large amount of information quickly and organize it in a coherent way. I'm glad I got the chance to work with Leanne and highly recommend her. She is a pleasure to work with.
Working with Leanne has been a game-changer. She is professional, skillful, and a pleasure to work with. If you're thinking about hiring her, just do it already — you won't regret it.
Imagine attracting your perfect clients, customers, or supporters 24/7.
Imagine spreading your message and making a real impact.
Stop wasting time and effort on tactics that aren't working for you.
I'd love to help. It's why I get up in the
morning. So set up a time to chat and let's talk about your book project.