Click the links below to visit the portfolio section that interests you:
Popular Guest Posts | E-books | Courses on Blogging/Online Business | Workshops | Courses on Supply Chain | Speaking and Publications
(Writing and course samples are available by request where no public links are available.)
Popular Guest Posts
E-books
The Rebel Artist's Manifesto: Having the Audacity to Make Good Money From Your Creative Work – Make Creativity Pay
Courses on Blogging/Online Business

These are courses I co-authored for the Serious Bloggers Only membership site (SBO course samples are available upon request. Each course is approx. 8000+ words or 25-35 pages plus PDF and video resources.)
The Egobait Handbook – A Nifty Trick for Gathering the Attention of Authorities in Your Space
Getting Paid – How to Choose a Payment Solution to Sell the Stuff on Your Blog
The Motivation Manifesto – Why Finding Time for Your Blog is Such a Struggle (and How to Become a Lean, Mean, Blogging Machine)
Social Espionage – How to Use Social Media to Network with Your Influencers, Spy on Your Competitors, and Skyrocket the Popularity of Your Posts
Credibility Kickstarter – How Writing a Kindle Book Can Give You the Mainstream Credibility You Desperately Need
The Foolproof Formula for Attention Grabbing Headlines – How to Hook Your Readers and Reel Them In to Your Post
How to Create an Irresistible Opt-in Page – Get People Pounding Down Your Door to Join Your Email List
Viral Infographics – How to Outline and Commission an Infographic That Goes Viral (Even if You Don't Have a Single Artistic Bone in Your Body)
How to Build Your Funnel No Matter Where You're Starting – Three Real-Life Student Case Studies
The Product Pricing Formula – Eliminate the Stress and Know Exactly What to Charge
Make Mouthwatering Offers – How to Guarantee Your Readers Will Gobble Up Everything You Create
Build Your Online Home – The Perfect, Pain-Free Setup for Your WordPress Blog
Finding and Creating Impressive Images – Your Guide to Engaging Visual Content for Your Blog
Simple Surveys – Take the Risk Out of Creating Products and Services for Your Audience
The Interview Technique – How to Interview Influencers to Grow Your Authority and Credibility
 Live and Online Workshops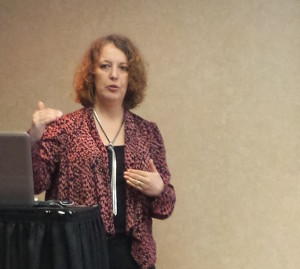 [coming soon!]
.
.
.
.
.
.
.
.
.
.
Courses and E-Learning – Supply Chain
Demand Forecasting, SIOP (S&OP), and Supply Chain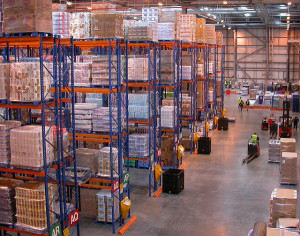 Lead content and training program developer in Demand Forecasting for 26 plants.
Sales force training and incentive administrator.
Basics of Supply Chain
Sales, Inventory, and Operations Planning Overview (SIOP)
Basics of Demand Forecasting for Supply Chain Professionals
Intro to Database Management and Data Cleansing
Rules-Based Statistical Forecast Modeling
Forecast Accuracy Reporting and Continuous Improvement
Performing Data Analysis and Forecast and System Issue Root Cause Analysis
Interactive Training DVD for i2 Demand Planner Implementation Project
Sales Reporting Systems and Salesperson Incentive Training
Train the Trainer Course in Demand Forecasting
Speaking and Publications
"Six Experts Confide On Your Facebook Agony". Published in the Smart Retailer, March/April 2014. (Featured in.)
"Why Manufacturers Are Also in the Content Business – And Your Best Strategies for Success," Pittsburgh, PA and Horseheads, NY Personal Development Meetings Presentations. 2014.
"The Evolution of Cutler-Hammer's Forecasting Process: A Rules-Based System For Forecasting Erratic Demand." Speaker – IBF (Institute of Business Forecasting) Supply Chain Forecasting Conference 2003.
"How Forecasting Needs Change After Software Implementation and How Companies Deal With Them." Speaker – IBF Business Forecasting Best Practices Conference 2001.
"Challenges in the Post Forecasting Software/System Implementation Phase." Published in the Journal of Business Forecasting, Winter 2001-02.